Shoulder Bag
Showing all 14 results
Vincov vintage aesthetic camera shoulder bags. The shoulder bags are made out of high quality materials and for the specific requirements of a photographer. The perfect cover to transport your beloved camera and the gear you need to take azaming pictures. All of our bags are shockproof and perfect for outdoors and urban photo adventures. Check out our vintage style shoulder bags and enjoy worldwide free shipping.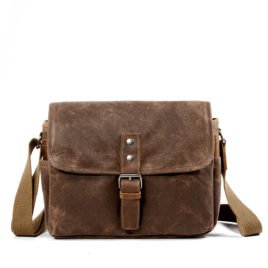 Aqaba Camera Shoulder Bag
The Aqaba Camera Shoulder Bag delivers high performance for photography enthusiasts. It is made with high-quality canvas and genuine leather. The casual and form-fitting design shows an old-school stylish impression. The camera bag provides a great cushioning effect with the soft inner layer, giving all-rounded protection to your camera.
€

79.00
Select options